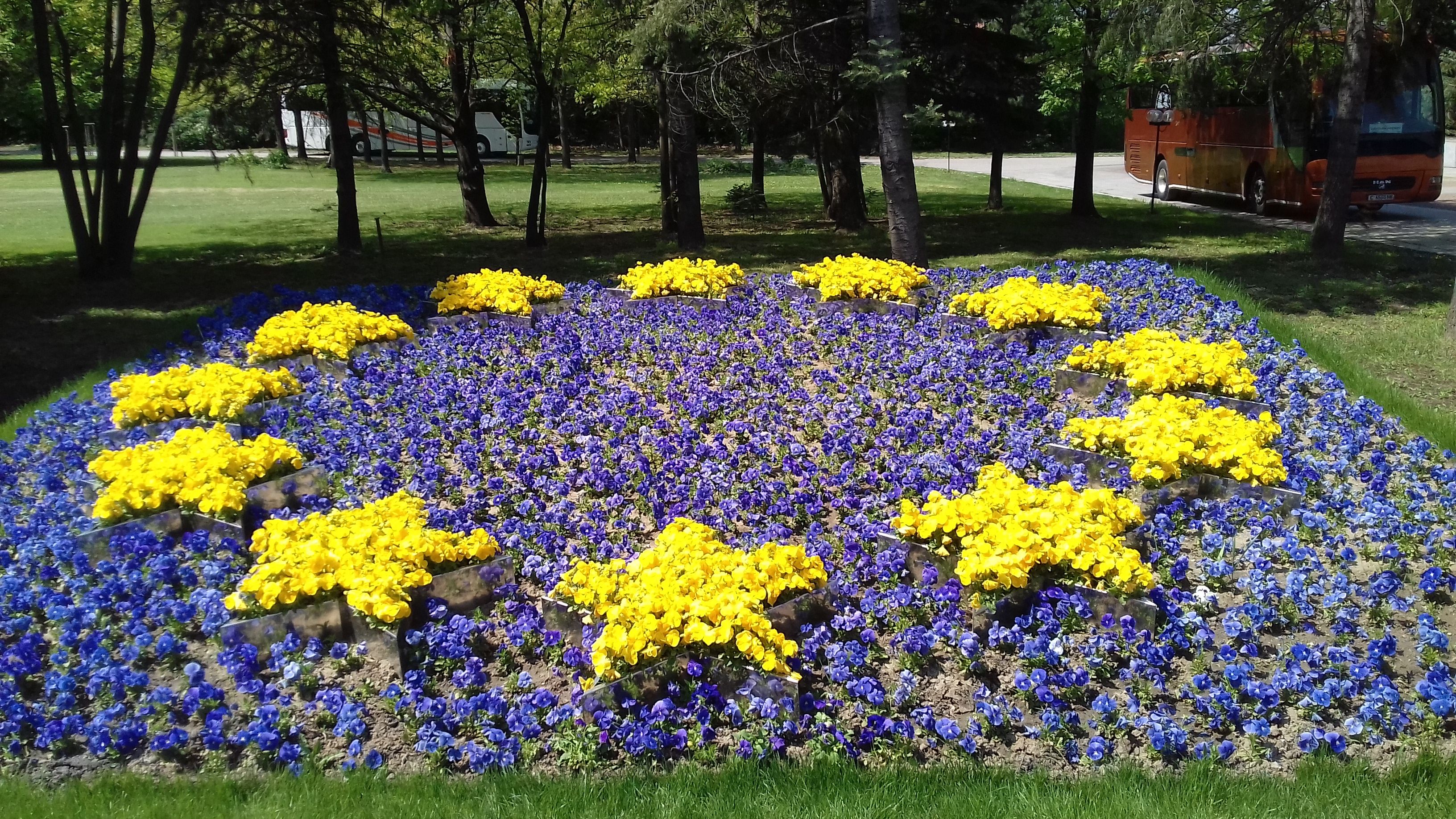 empty helper element to center layout
Meet the National EVSW Contact Points
The organizers of the European Vocational Skills Week announced that 12 organisations have accepted the role of National Contact Point for the EWSW 2020. They'll be playing a crucial role in supporting local event/activity organisers and spreading the word about European Vocational Skills Week.
National Contact Points have a three-part mission:
to amplify the campaign among national, regional or local VET stakeholders.
to amplify the media impact of the Ambassador appointed to represent their country;
to provide dedicated assistance to event/activity organisers in their country;
To do this, they will identify VET organisations in their country and encourage them to organise VET-related activities, register them on the Week website and submit their VET success stories. They will post about the Week on their social media channels and publish related news on their websites, newsletters, etc. They will promote the Excellence Awards nominees from their country and encourage the public to vote for them. They will use their media channels to share press releases, a video interview and social media posts from their Ambassador. Finally, we're asking them to contact local, regional or national media to spread the message about VET and the European Vocational Skills Week.
Through these actions, the National Contact Points will boost public awareness of VET and promote the attractiveness and excellence of VET. They will motivate stakeholders to become engaged by holding events. They will motivate the public to share their VET success stories and participate in the VET Excellence Awards.
The 12 organisations that have accepted this role for 2020 are as follows:
NAVET – National Agency for Vocational Education and Training (Bulgaria)
NAVET is a specialised body of the Council of Ministers of the Republic of Bulgaria, established by the Vocational Education and Training Act in 2000. Its mission is: ensuring and maintaining quality in VET for young people and adults and developing the Bulgarian economy's competitiveness; cooperation with social partners in implementing coordinated policies for lifelong learning, continuing vocational training and introducing successful European practices; expanding the access of the unemployed and the employed to VET; ensuring public access to information on continuing vocational training and lifelong learning; and development of state educational standards for acquiring qualifications in professions.
Agency for VET and Adult Education (AVETAE) (Croatia)
AVETAE was established in 2010. Its vision: an accessible and flexible system of vocational and adult education that fulfils the needs of individuals and society, as a driver of economic development and greater employability. Its mission: to make education the root of personal growth and success.
Human Resource Development Authority of Cyprus (HRDA) (Cyprus)
The HRDA is a semi-governmental organisation whose mission is to create the necessary pre-requisites for the planned and systematic training and development of Cyprus's human resources, at all levels and in all sectors, to meet the economy's needs within the overall state socioeconomic policies.
National Pedagogical Institute of the Czech Republic (NPI ČR) (Czechia)
The mission of the NPI ČR is to ensure systematic transfer of innovations in the area of pre-school, basic, secondary and tertiary professional education, art, language, non-formal, leisure and other education from the central conceptual level to school practice in regions, with regional support centres for pedagogical staff.
Federal Institute for Vocational Education and Training (BIBB) (Germany)
BIBB is recognised as a centre of excellence for vocational research and for the progressive development of VET in Germany. It works to identify future challenges in VET, stimulate innovation in national and international vocational systems, and develop new, practice-oriented solutions for VET and CVET. BIBB was founded in 1970 on the basis of the Vocational Training Act (Berufsbildungsgesetz, BBiG) in Germany, as a federal government institution for policy, research and practice in the field of VET. BIBB works with VET experts to draft new training regulations.
AKMI is the leading iVET Institute in Greece, offering 107 specialisations across 14 study fields. With 340 laboratories, the institution is present in all major Greek cities. At the EU level, AKMI is a member of the executive committee of the European Association of Institutes for Vocational Training (EVBB) and active in 32 EU projects.
IKK Innovative Training Support Center (Hungary)
The IKK Innovative Training Support Center Plc (IKK Innovatív Képzéstámogató Központ Zrt.) is an agency of the Ministry for Innovation and Technology, where VET in Hungary belongs. It supports the implementation of the new VET Act's provisions in relation to innovation, digitalisation and related areas. The IKK Plc also implements GINOP (EDIOP) and other EU-funded or co-funded projects, supervised professionally by the Ministry for Innovation and Technology.
Ministry of Education and Science (Latvia)
The Ministry of Education and Science is the national public authority for education, science, sports, youth and state language policies in Latvia. The Department of Vocational and Adult Education is responsible for initial and continuing VET and lifelong learning.
Qualifications and Vocational Education and Training Development Centre (Lithuania)
The Qualifications and Vocational Education and Training Development Centre strives to ensure the development of the Lithuanian lifelong learning system corresponding to the needs of the economy via the following activities: managing the Lithuanian qualifications system, improving VET quality, developing the adult education system, and implementing VET initiatives at national and international level.
CINOP is an educational consultancy and research company. Experts in learning, training and development, we cooperate with our partners in the field of education, government and business. Part of CINOP is also ECBO, the centre for expertise in vocational education and training, and ECIO, the centre of expertise for inclusive education.
National Centre for Vocational and Technical Education and Training Development (NCTVETD) (Romania)
NCTVETD is a specialised body subordinated to the Ministry of National Education that proposes the principles of educational policy and development strategies for initial vocational training through the network of school units of initial VET and coordinates the implementation of all IVET programmes.
State Vocational Education Institute (Štátny inštitút odborného vzdelávania - ŠIOV) (Slovakia)
ŠIOV is an agency of the Ministry of Education, Science, Research and Sport of the Slovak Republic in charge of VET and adult learning. The institute is a contact point for the EU initiatives EQF, EUROPASS, EQAVET, European Agenda for Adult Learning, EPALE and Refernet.